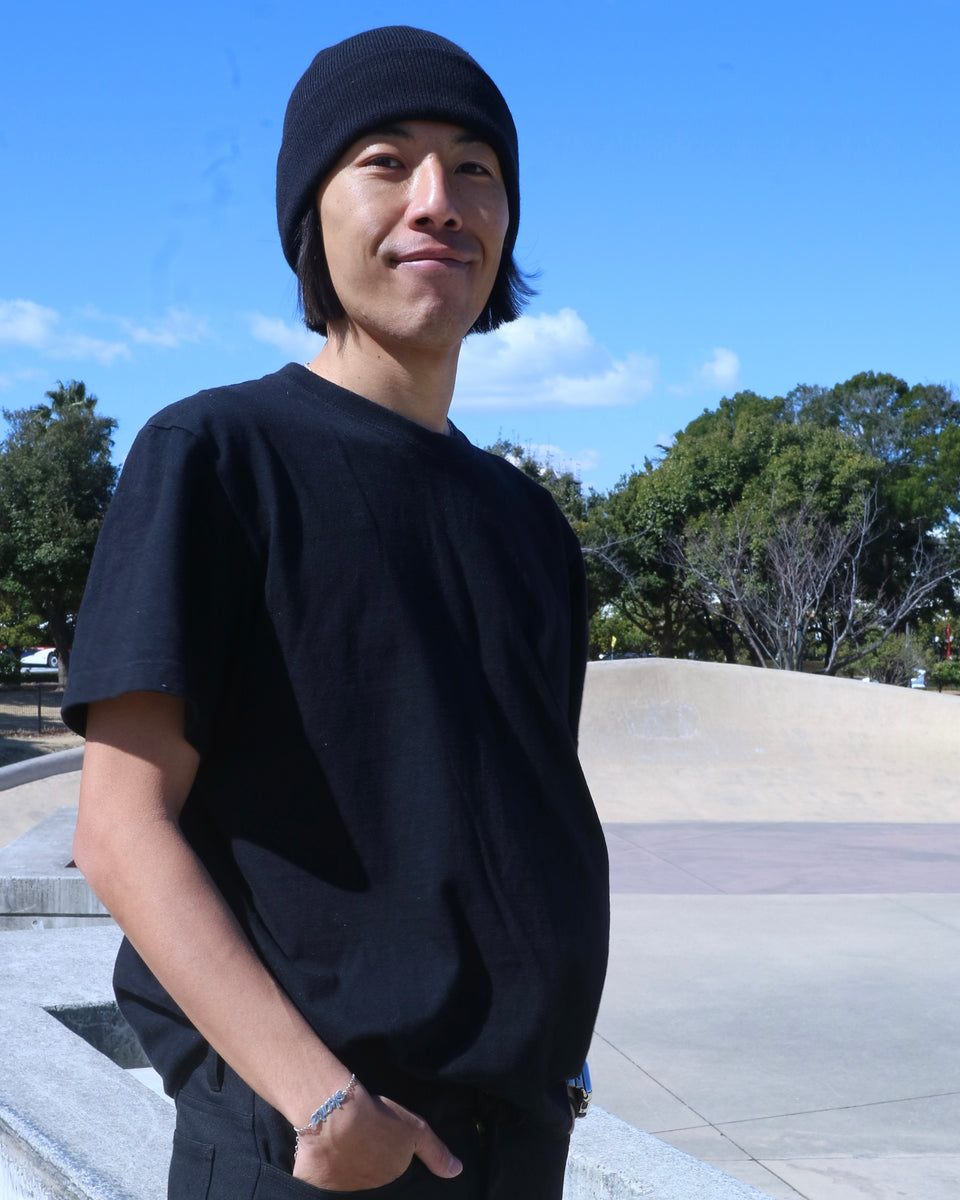 Yuki, a passionate 27-year-old, hails from Urayasu City in Chiba Prefecture, his hometown. 
His heart beats for skateboarding, and he can often be found exploring the streets of Tokyo, Chiba, Saitama, and many other places. It was his discovery of surfing about four years ago that led him to embrace surfskating. Captivated by the fluidity and dynamics of surfing, Yuki naturally found in surfskating a way to replicate those exhilarating movements on solid ground. 
He perfectly embodies his dedication and talent in the world of surfskating. With his contagious passion, Yuki tirelessly inspires others to embrace the joy and freedom that this discipline brings.
Yuki is wearing our sterling silver SKATE bracelet. 
Leave a comment