Collaboration session jewelry surfer skater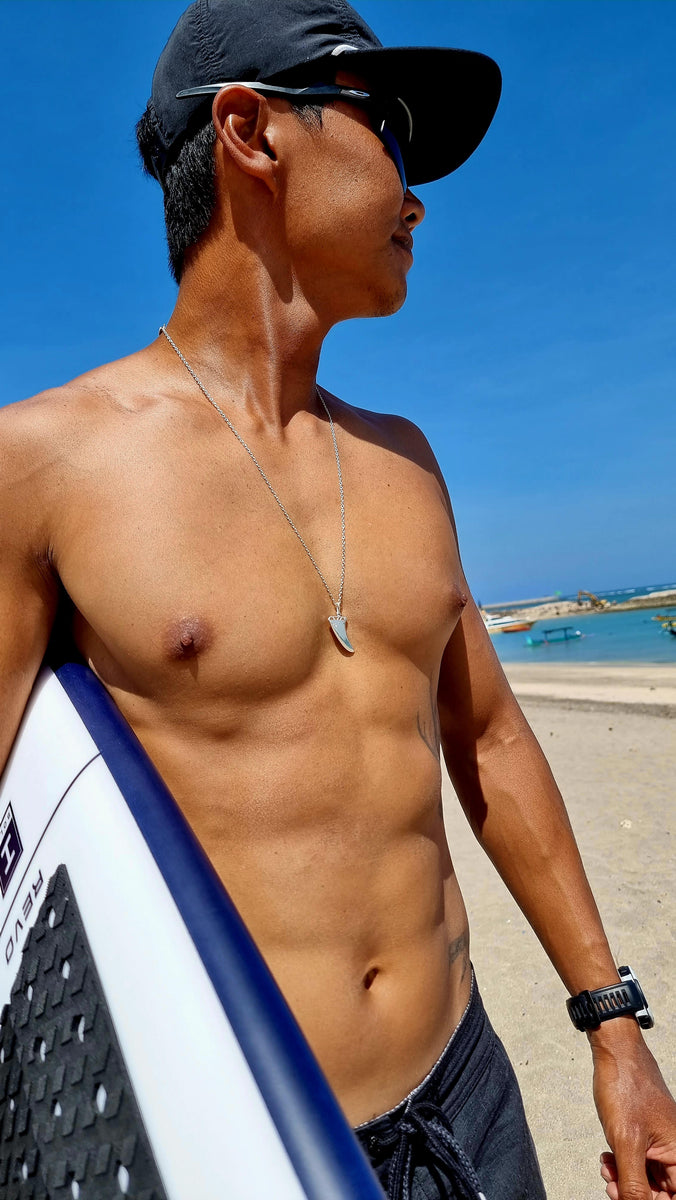 We are based in Bali and our mission is to creates unique skate and surf jewelry for purists. Session is inspired by the beauty and power of the ocean, our jewelry designs capture the essence of the surf and skate culture. Each piece is carefully handcrafted using 925 sterling silver to ensure they can withstand the elements and the test of time.
At Session Jewelry, we believe that jewels are more than just an accessory. It should represent something deeper, a way to express one's passion and individuality.

That's why we created Session, it reflects the values and lifestyle of the skate and surf community. We are passionate about creating jewelry that tells a story, that speaks to the soul of the rider and celebrates their love for action sports.
Our partnership with some of the best riders in the world is a testament to our commitment to the action sports culture. By collaborating with these riders, we can create jewelry that truly resonates with the community. Our pieces are worn by professional and amateur riders alike, making Session Jewelry a brand that is inclusive and accessible to everyone who loves skateboarding and surfing.
In this article, we will showcase our partner riders, their love for action sports, and the Session Jewelry pieces they wear. We hope that their stories will inspire you and encourage you to express your own passion for skateboarding and surfing through our unique jewelry designs.
Isamu's commitment to the sport and his innovative approach to freestyle skateboarding make him a perfect fit for Session Jewelry. Our brand is all about celebrating the purists of skate and surf culture, and Isamu's passion for skateboarding and freestyle riding perfectly embodies those values.
Our partnership with Isamu goes beyond just sponsoring him as a rider. We work closely with him to create unique and innovative jewelry pieces that reflect his personality and his approach to skateboarding. We're constantly inspired by Isamu's dedication to the sport, and we're proud to be able to work with him to create something special for our community.
We believe that Isamu Yamamoto is a true ambassador for the skateboarding community and a shining example of what it means to be a purist. We're honored to have him as a partner and to be able to share his story and his passion for skateboarding with our community.
Arthur Kor is an accomplished surfer from Singapore who shares our passion for the ocean and commitment to pursuing dreams. Despite growing up in a place without waves to surf, he has traveled extensively to pursue his passion for surfing and has made history by becoming one of the first Singaporeans to qualify for the National Surfing Team.Arthur's entrepreneurial spirit is also something that we admire, as he co-founded 19Dreams, Singapore's first Surfskate School, and is the first official Smoothstar Surf Coach and Oakley Athlete for Surfing in Singapore. He inspires others to pursue their dreams, no matter the obstacles they may face.
At Session Jewelry, we share Arthur's commitment to following our passions and making the impossible possible. We are proud to partner with him and support his journey as a surfer and entrepreneur. His dedication to surfing and inspiring others aligns perfectly with our brand's values, and we are honored to have him represent Session Jewelry as one of our riders. 
Ibone Gomez is a professional surfer from Spain who started surfing at the age of 7. She made the Qualifying Series at just 16 years old and has since become one of Spain's most promising young surfers. Her dedication to the sport and natural talent aligns with the values of Session Jewelry.
Having riders like Isamu Yamamoto, Arthur Kor, and Ibone Gomez on our team is an essential part of Session Jewelry's commitment to the skate and surf community. These riders not only share our values and passion for the sport, but they also serve as ambassadors for our brand and help us reach a wider audience. By collaborating with riders who are at the top of their game, we are able to stay connected to the culture and lifestyle that inspired Session Jewelry in the first place. Overall, our partnership with these talented riders reflects our dedication to supporting and promoting the skate and surf community.
We are proud of our collaborations with legendary surfers and skaters from around the world to create high-quality jewelry that reflects their personal style. The entire Session team is passionate about creating unique pieces for skaters and surfers. These collaborations are a source of inspiration for us, motivating us to continue pushing the boundaries of our creativity.
Leave a comment